Weed and Seed Safe Haven
1113B OAKLAND AVENUE, FLORENCE, SC 29506 (843) 676-1076
AFTER SCHOOL HOURS: 12 NOON – 6:00 P.M. BOXING HOURS 5:00-7:00 P.M.
The After-School Learning Center which offers a Healthy Snack; homework assistance; arts and crafts; board games and age appropriate fitness and exercise, conflict resolution and character building. Cost is $15 per week. We accept scholarships from individuals and business persons who would like to assist a student who cannot afford the $15.00 per week to attend the After-School Program. We currently have 32 students enrolled. Several come just for snacks.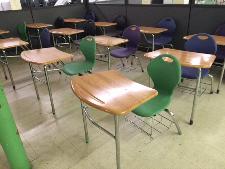 A Fitness Center with a wide variety of different fitness machines and treadmills. Cost is only $10 per month for everyone;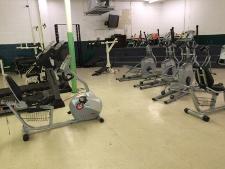 Weed and Seed Seniors who meets twice per month on the 2nd and 4th Tuesdays at 12 noon – 1:30 p.m. They have different speakers and community persons to come in and give seminars on a variety of subjects to include health issues, blood pressure checks, healthy eating habits, law enforcement to update them on scams and other issues. Bingo is provided regularly to give them some fun time.
Boxing Program, which offers boxing to persons who are interested in becoming Pro-boxers and those who just love the sport. Age appropriate boxing is provided for youth 8-16. Cost for youth who are in school is $10 per month and adults (18-25) $25 per month. Certified USBA Coach provided Monday-Thursdays from 5:00 – 7:00 p.m. A match will be held in late February.
Computer Lab where students can look up information for class; prepare reports and the community can come and apply for jobs on-line and conduct other important business on line. Desperately in need of new computers.

Academic Summer Camp, a 10 week summer experience where learning, fun and a lot more can be had. Our Summer Camp offers a wide variety of character counts developments, where the six pillars of character are essential to the learning experience in that it provides teachers, parents and mentors research based strategies, techniques and tools that convey knowledge, instill values and beliefs and develop character traits and life skills, academics, conflict resolution and ways to prevent bullying.
Grant update: I am currently writing a grant to Wells Fargo to assist with funding for the After-School Program; Walmart, and South State Bank.
Seminars and Speakers are invited in periodically to give assistance with:

Focusing
Difficulty completing classwork/homework/chores
Hyperactivity
Impulsivity
Social Skill
Anger management
Defiant Behaviors
Depression
Self-esteem
Following Directions/Listening
You are welcome to come and join us. Our hours are 12 Noon – 6:00 p.m.
Emma J. Sellers, Project Director
Teresa Washington, Part-Time Counselor
James Timmons, Boxing Assistance/Counselor
Shaniyah Fullard, Francis Marion College Intern